GUST 9723 | Francisco Camacho | 2023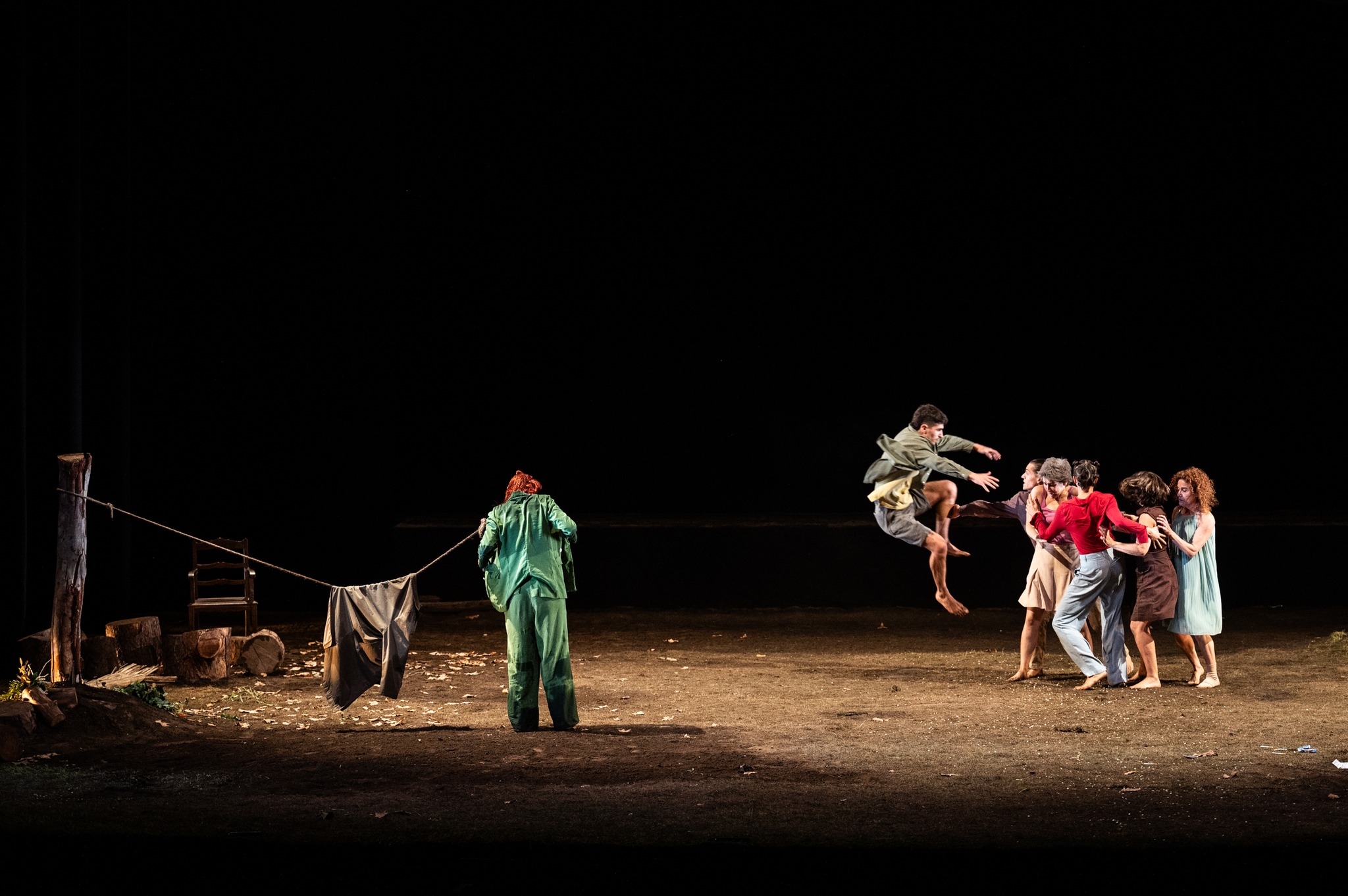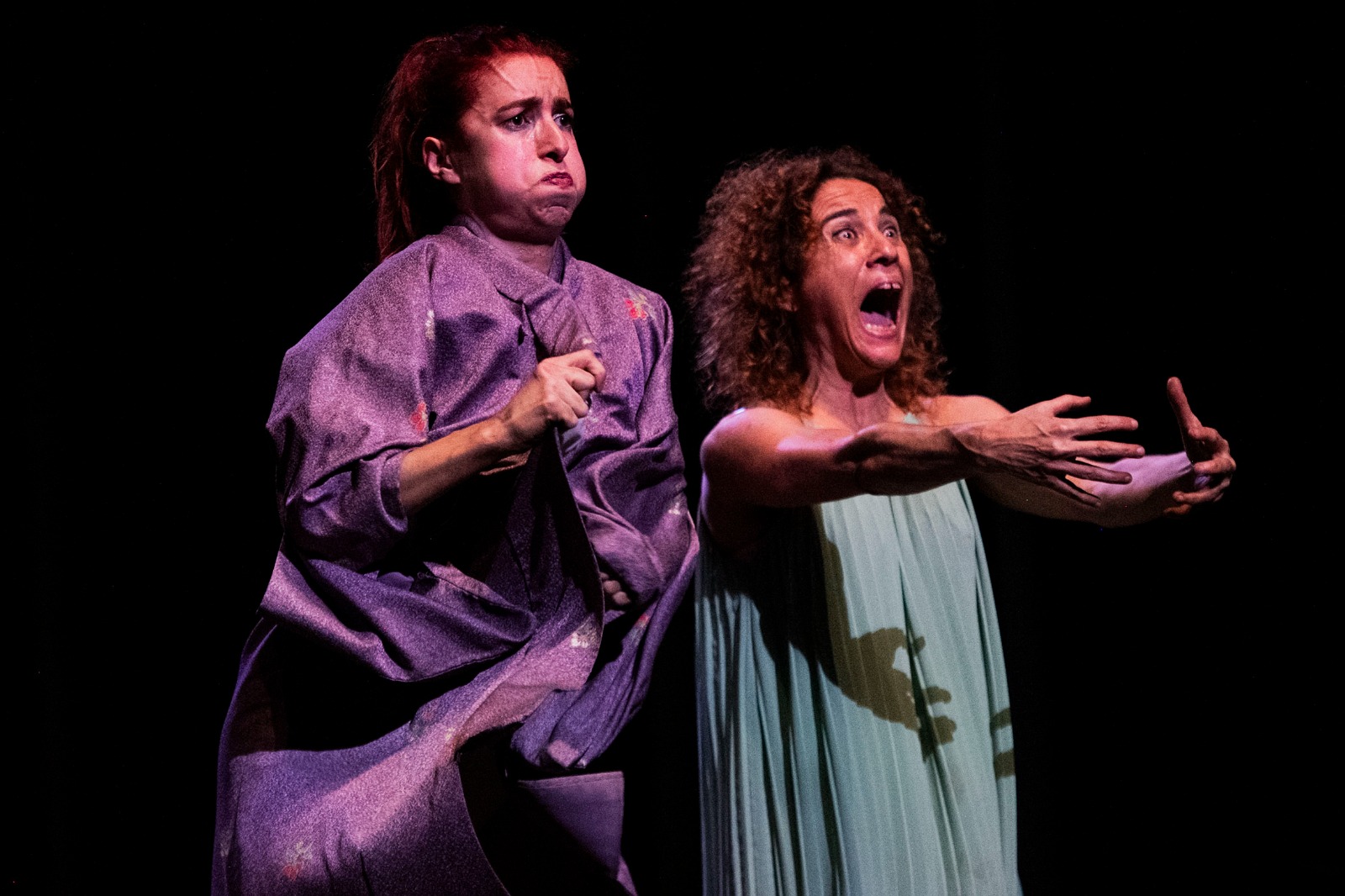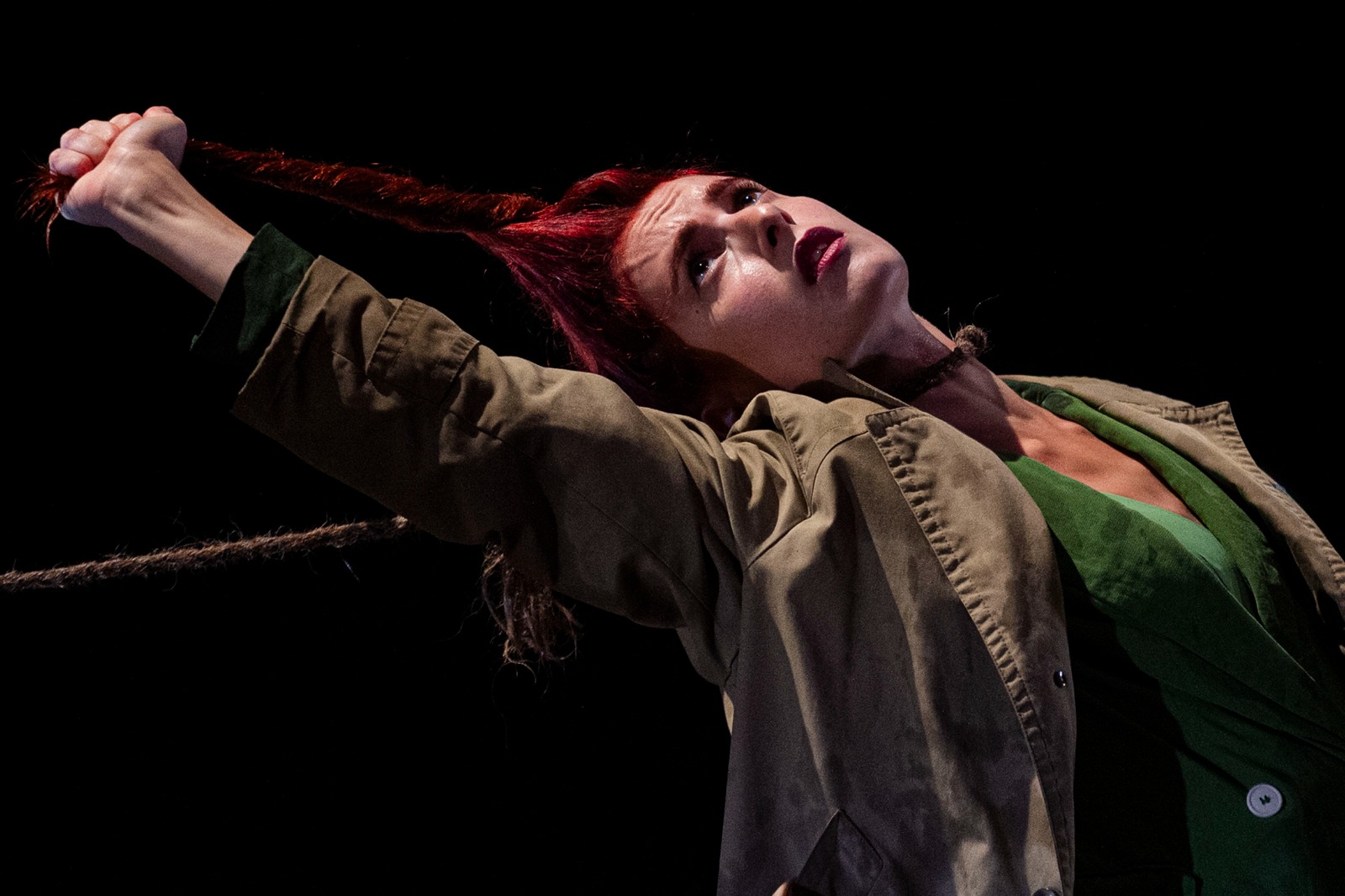 In 1997, Gust presented itself as "a work without a theme in advance, but with a predetermined title preceding it". 26 years later, Gust9723 is a work with/about/based on that work without a theme in advance, but with a pre- given title, as well as gestures, set, atmosphere, scenes, sounds and temporality, all of which, however, do not necessarily predetermine the piece today, but rather show paths that may or may not be trodden. Today, working with the "work without a theme in advance" from 1997 is making this Gust originate not from (its) the past, but from the renewed desire to offer it a (different) future. — André Lepecki
Artistic director and choreography | Francisco Camacho
Dramaturgy | André Lepecki
Music | Sérgio Pelágio
Set design | Rafael Alvarez
Artistic director assistant | Pietro Romani
Lighting design and technical director | Frank Laubenheimer
Cast | Beatriz Marques Dias, Beatriz Valentim, Begoña Méndez, Bruno Senune, Carlota Lagido, Filipa Francisco, Francisco Rolo, Hugo Marmelada, João Oliveira, Magnum Soares, Mariana Tengner Barros, Marta Coutinho, Miguel Pereira, Rolando San Martín, Sofia Kafol
Production director | Lucinda Gomes
Executive producer and financial manager | Teresa de Brito
Executive producer | Tiago Sgarbi
Intern | Andreia Marinho
Produced by | Eira
Co-produced by | Teatro Municipal do Porto, CCB – Belém Cultural Centre
Special acknowledgments | António Câmara Manuel, Cristina Piedade, David Miguel, Felix Santana, Isabel Peres, João Galante, João Samões, Nines Gómez, Paula Pereira e Ronald Burchi, who collaborated on the original creation in 1997, and the co-producers Acarte/ Fundação Calouste Gulbenkian and O Acto.

This re-enactment is dedicated to the memory of Paula Castro (1968-2007), who was part of Gust's original cast.

Presentation dates
15th and 16th September | Teatro Municipal do Porto – Rivoli, Porto, PT
23rd September | CCB - Centro Cultural de Belém, Lisboa, PT
DISTANTE – Paisagens, Máquinas e Animais | Né Barros | 2023

photos by Pedro Figueiredo e José Caldeira/TMP

There are forms of combat that have evolved to the dimension of a game, such as fencing. Throughout the piece Distante, the third of the series Landscapes, Machines, Animals the dancers are players, they call upon technique as an evolved way of relating body to body. The body-machine should, above all, follow this line, be able to shape instinct, and give it a new ethical life. The machine, in this sense, is the possibility, through technique and technology, to expand the body and the place without territorializing it. An anti-war message if we wish. Distant by the ethical dimension before the other, distant by a time ruled by repetition, a machinal time used above all to remember. The motivation to make a series of projects around landscapes, machines, and animals arises from the need to think of a piece that is not exhausted in a single performance, but that could dialogue with other works. The recurrence of the landscape and the body as the landscape in my projects, even if not always in an obvious way, determined this cycle of work that began with IO, will continue with Neve [Snow], and will have the third part with Distante. This fictional adventure should result in an inter-piece and intra-piece dialogue. Landscapes, Machines, and Animals, the concepts involved here, show three vanishing points in the definition of the human and, simultaneously, open themselves as categories to think of the performing body. In all the pieces, these dimensions are present and intersect, although the starting point for each one is respectively in each of the dimensions. If in IO the body convokes the animal and the mythological, the primitive and the technological, in Neve, the landscape emerges in its variants, that is, landscape as the outside, the exterior, the individual as intelligent landscape, the emotional and sound landscape, the filmed image as narrative landscape. In Distante, we start from the idea of a body-machine that allows us to work in this paradox of distant- proximity and that starts from the technique as a fundamental tool for humanization. I dedicate this performance to our beloved José Álvaro Correia. — Né Barros
Direction and choreography | Né Barros
Music | Alexandre Soares
Set design | FAHR 021.3
Media Art | João Martinho Moura
Performed by | Afonso Cunha, Beatriz Valentim, Bruno Senune, Vivien Ingrams
Lighting design | Nuno Meira
Fencing | José Luís Guimarães
Costumes | Flávio Rodrigues
Executive production | Tiago Oliveira
Promotion | Andreia Fraga
Acknowledgment | Filipe Melo
Support ESGRIMA | Sport Club do Porto
Co-production Teatro Municipal do Porto, Balleteatro

Presentation dates
17th and 18th February | Teatro Municipal do Porto – Rivoli, Porto, PT
24th February | Teatro Municipal de Bragança, Bragança, PT
6th October | Espinho, PT
25th November | ílhavo, PT
PERTURBAÇÃO DO CIDADÃO EXEMPLAR | Comédias do Minho | 2022

An exemplary citizen is a polite, hygienic person, without black spots, averse to conflicts and a happy respecter of rules. An exemplary citizen does not have time because he has a full, fulfilled life, with no holes in his existence. More and more full, more filled, more without holes to exist. He has no room to doubt because he has no time to question. He is affirmative, defined, very well resolved. An exemplary citizen cannot stop. Because to stop is to die and that cannot be. But he doesn't know how to dance. He has a parched body, a dazed brain. He lacks ginga in his hips and hunger in his belly. An exemplary citizen does not know how to dance. And maybe it can kill him.

Taking inspiration from one of Herman Melville's most famous stories, Bartleby, this show puts the concept of work, as we know it today, into the arena of combat. Rhythm is celebrated as a pulsating force that forms humanity, in a machine-world devoid of an animal-body.

In this show, staged and artistically directed by Joana Magalhães, the story of this disturbance is told, making the speech in the actors' bodies sweat, to the frenetic rhythm of a drum set.

Direction and Artistic Direction | Joana Magalhães
Dramaturgy | Joana Magalhães, with excerpts from texts by Gonçalo M. Tavares, Ricardo Neves-Neves, Rui Pina Coelho and Bob Black.
Interpretation | Rui Mendonça, Luís Filipe Silva, Beatriz Valentim, Catarina Luís, Dinis Duarte
Musical Composition | André Nunes and Francisco Beirão
Musicians | André Nunes and Francisco Beirão
Movement | Ana Isabel Castro and Maria Antunes
Scenography | Cristóvão Neto
Costumes | Paula Cabral
Light and sound design | Vasco Ferreira
Scenography execution | Bárbara Amen, Leonor Gomes, Maria Inês Campos
Costume design | Beatriz Prada and Maria Costa
Produced by | Comédias do Minho

NEVE – Paisagens, Máquinas e Animais | Né Barros | 2022

The choreographer Né Barros continues researching around the landscape and the body as landscape in Neve, a multidisciplinary fiction where affections expand to landscapes and places. Included in the series Paisagens, Máquinas e Animais initiated in 2019 with IO, this piece interweaves music, cinema and architecture, exploring, as in a poem, memory, transformation and the cyclical passage from one state to another. Neve is a place, a layer, where the circulation between the three dimensions - Landscape, Machines and Animals - draw vanishing points that densify the human and open possibilities to understand the dancing body. It is this "body-in-gesture" that Né Barros continues to question, persevering in the survival of the gesture and in the conquest of a space of narration: "What will happen to that body there, alone, in that empty space?"

Choreography and direction | Né Barros
Music | Carlos Guedes
Set design | Fahr 021.3
Movie | Filipe Martins
Director of photography | Miguel Sevivas
Flautist | Cristina Ioan/ Clara Saleiro
Lighting design | José Álvaro Correia
Costumes | Flávio Rodrigues
Executive production | Lucinda Gomes
Performed by | Afonso Cunha, Beatriz Valentim, Bruno Senune, Luís Guerra (movie)
Co-produced by | Balleteatro, Teatro Nacional São João
Residency support | Arquipélago – Centro De Artes Contemporâneas, New York University Abu Dhabi
Support | Câmara Municipal Do Porto Within The Context Of The Shuttle Programme
PONTAS SOLTAS | Jonas&Lander | 2022